AIMES CEO Prof Dennis Kehoe and AIMES Project Engineer Antony Shimmin visited Barcelona to attend the second meeting of the MUSA Consortium.
MUSA stands for MUlti-cloud Secure Applications and addresses the call H2020-ICT-2014-1. AIMES are collaborating with a number of the leading technology institutions within Europe across academia and industry. Should you wish to learn more about MUSA please visit here or visit http://musa-project.eu/
After the first meeting in Bilbao, AIMES visited the CA Technologies base in Barcelona, where we discussed progress on the project so far, challenges and work to be done between now and the next meeting in September.
Innovation in Europe
AIMES also visited Valencia to speak to CIT Development regarding potential future collaborations. AIMES previously lodged bids into the Horizon 2020 framework earlier this year with our friends in Spain so it was an ideal opportunity to meet face to face to discuss future innovation actions.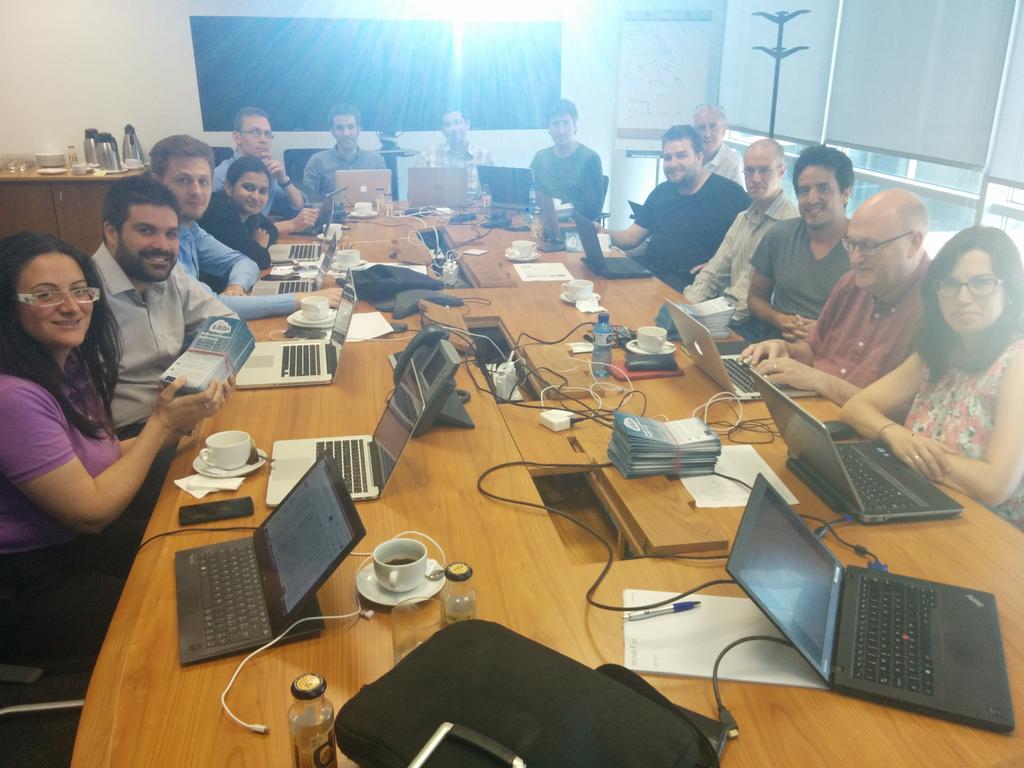 The MUSA Consortium June 2015